Dentist in Valparaiso, IN
Most everyone is supposed to go to the dentist at least twice a year for bi-yearly cleanings. It's fair to want those visits to be as pleasant as possible. The dental office in Valparaiso, IN, run by Dr. Helen S. Kirscher, is here to keep you smiling proudly. To work with an enthusiastic and experienced dentist, reach out to Dr. Kirscher's dental office to make an appointment.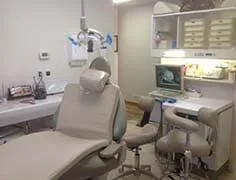 Dentist in Valparaiso, IN
Our dental office is your one-stop shop for dental services. We use advanced technology to ensure your comfort while you sit in one of our chairs. We treat children and adolescents. Our services include preventative dentistry, cosmetic dentistry, endodontics, exodontics, orthodontics, and periodontics. Some of the procedures we offer are
Each of these procedures is unique and can treat specific conditions. If you have questions about any of our services, contact us today. We're always happy to answer any questions.
What Makes Dr. Kirscher Unique?
At Dr. Kirscher's dental office, we care about our patients. When you come to us, you can bet that we will do our utmost to ensure your comfort. Plus, we walk you through the procedure so that you know what to expect. This understanding helps you to relax. 
One amazing aspect of our dental office is that all of our dental assistants have 20 to 30 years of experience. We're dedicated to providing a pleasant experience for each of our patients. Plus, we even offer emergency dentistry services. 
Have an emergency? Or do you just need a simple cleaning? Come to the dental office of Helen S Kirscher, DDS, MAGD. You can reach us at 219-465-7300 to make an appointment.